Attention May and June Proms in Windsor-Essex: $89.99 Prom Tuxedo Special
Attention May and June Proms in Windsor-Essex: $89.99 Prom Tuxedo Special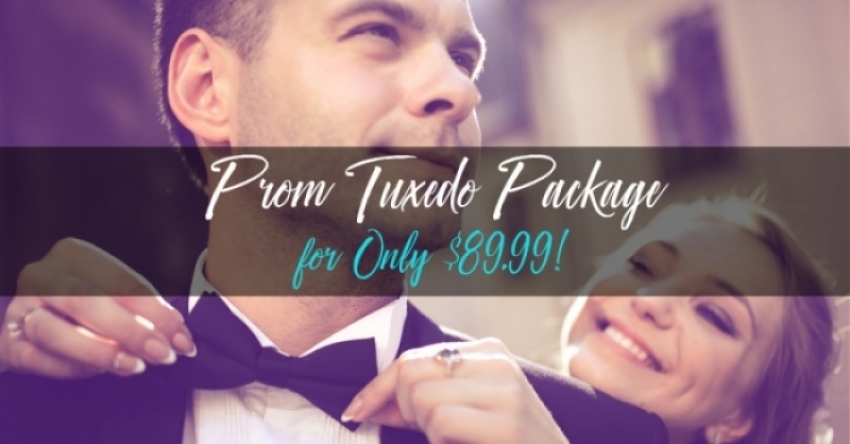 Attention students of all of the high schools in Windsor and Essex County that are holding their prom in May or June 2017, including Sandwich, Holy Names, Tecumseh Vista, Lajeunesse, General Amherst, St. Anne, Herman, Massey, Assumption, Belle River, Kennedy, Western, Leamington, Riverside, Walkerville, Brennan, Westview, Freedom Academy, Essex, Catholic Central, St. Thomas of Villanova, and L'Essor High School: Monty Formal Wear if offering a prom tuxedo rental package for ONLY $89.99!
With a tuxedo rental package from Monty Formal Wear, you get a complete outfit, including a tuxedo jacket, pants, shirt, vest, tie suspenders, and a pocket square, for one low price. We carry the largest selection of in-stock tuxedos in Windsor and Essex County, so when you get your prom tuxedo package from us, you can choose from a wide range of styles, colours, fits, and designers. We also carry a number of top designers, including Christian Dior, Oscar de la Renta, Michael Kors, Andrew Fezza, and After Six. To get more information about our selection of tuxedos for rent in Windsor and Essex County, as well as our great selection of accessories, contact us or visit our store today.
After you've selected your complete outfit for prom, we will help you get the perfect fit with our on-site alterations. Any alterations you need done will be taken care of quickly and professionally so you always get the right fit, even at the last minute. We want to make sure you get to look your best on prom night, and our friendly and professional staff can help you choose the right tuxedo, get the right accessories, and make sure you have the proper fit for your prom.
For the best selection of tuxedos and accessories, reserve your prom package at Monty Formal Wear early. Visit our store to view our wide range of tuxedos, shoes, shirts, and more, and let us help you get everything you need to be ready for prom. We've been one of Windsor's most prominent tuxedo suppliers for over forty-four years, and we look forward to the chance to assist you. For more information and to get answers to any of your questions about our prom tuxedo special, visit us or contact us today for more information.
---