Visit Us at the 26th Annual Fall Wedding Event
Visit Us at the 26th Annual Fall Wedding Event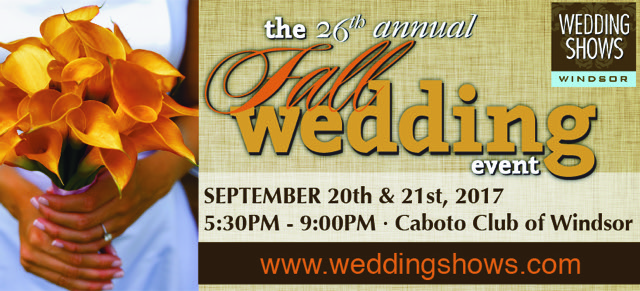 If you're starting to plan your wedding, you don't want to miss the 26th Annual Fall Wedding Event happening on Wednesday, September 20th and Thursday, September 21st from 5:30 PM - 9:00 PM at the Caboto Club of Windsor. This event features over one hundred exhibitors to help you with every part of your wedding day, and is a great way to start planning your wedding before the busy holiday season gets underway.
At the show, you'll find six themed wedding rooms that showcase the latest wedding trends, fashions, flowers and decor, and much more, and you will have the chance to receive special offers and win prizes to help with your big day. Save time, money, and start getting all of the details of your wedding taken care of at one of the longest established, best attended, and largest wedding show in Southwestern Ontario.
When you're at the Fall Wedding Event, make sure to come visit us – at the show, we can help you learn about how Monty Formal Wear can outfit the groom and his entire wedding party with wedding tuxedos in Windsor, discover our special offers for your wedding, and get more information on the complete range of sizes, styles, colours, and designers that we have available.
To register or learn more about the 26th Annual Fall Wedding Event, click here. Admission is $12 at the door or $45 for a wedding party of five or more guests when accompanied by a bride or groom. Plus, you can save $2 on your admission by registering in advance.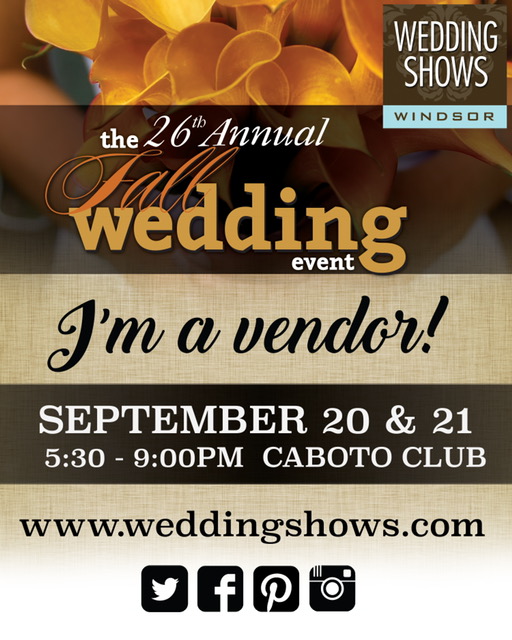 The 26th Annual Fall Wedding Event
September 20th & 21st, 5:30 PM to 9:00 PM
Caboto Club
2175 Parent Ave.
Windsor, ON N8X 4K2
---