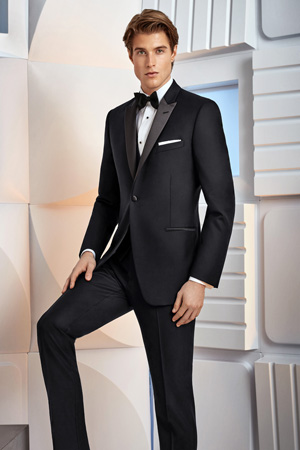 *slim fit*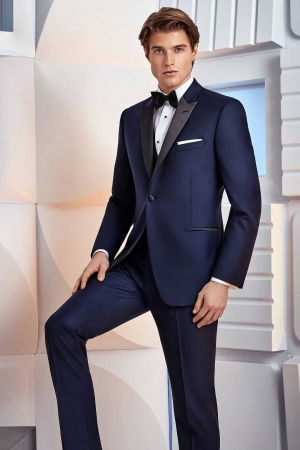 *slim fit*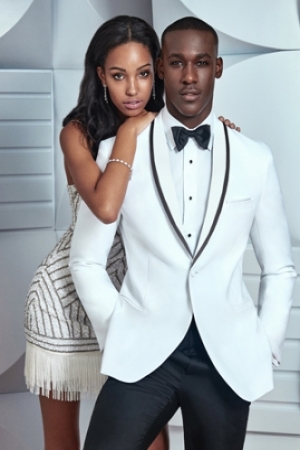 *slim fit*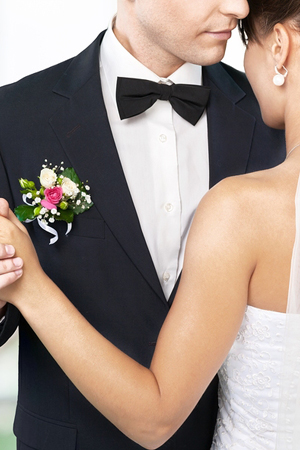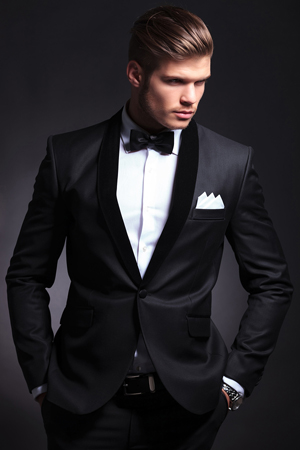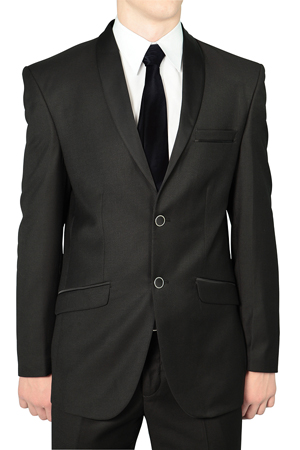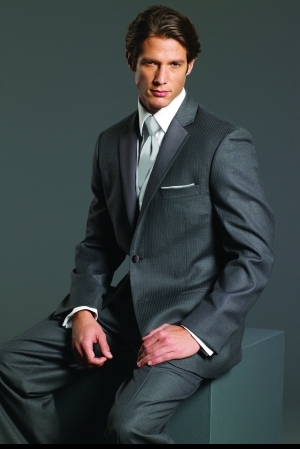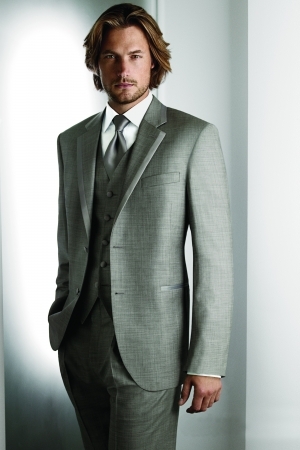 *Tuxedos may not be exactly as shown
At Monty Formal Wear, we carry a full range of tuxedos to help you look your best for any special occasion. For a wedding, prom, or any other formal occasion, we have a tuxedo to help you look your best and truly stand out. Our inventory includes tuxedos for rent from many of the top designers in the industry, and we carry a great range of sizes, colours, and styles to choose from. Any of our in-stock tuxedos can be ready in just minutes, or you can choose from any of our custom-order tuxedos. With our extensive inventory of in-stock and custom-order tuxedos, Monty Formal Wear offers you the largest selection of styles to choose from in WIndsor and Essex County, period.
For your wedding day, we can outfit the groom and his entire wedding party with the right tuxedos, shoes, and accessories for the big day. To help you save money on your wedding without sacrificing quality, we offer great wedding specials to help you save on your complete outfit, and the groom's tuxedo rental is free with at least five paid rentals for the wedding party.
For prom, we have a great selection of tuxedo styles and colours to choose from. Our vast inventory of tuxedos includes the best selection of sizes, styles, and colours in Windsor-Essex, and with on-site alterations, we can make sure you get the perfect fit. We are Windsor's experts in prom tuxedo rentals, and our prom tuxedo rental special will help you save without sacrificing style or quality. We'll help you find the right tux, and the right accessories to go with it.
No matter what occasion you need to rent a tuxedo for, we'll make sure it is exactly right before you leave the store. Come in and let us show you the care and attention that has made Monty Formal Wear a destination for tuxedo rentals in Windsor for over forty-five years. For more information, contact us today!
Our Tuxedo Styles Include:
Shawl Collar Tuxedo (Christian Dior)
Four Button Tuxedo (Oscar de la Renta)
Black Stripe Tuxedo (After Six)
Renaissance Single-Breasted Tuxedo (Oscar de la Renta)
Toulon Tailcoat (Christian Dior)
Double Breasted Tuxedo (Oscar de la Renta)
Two Button Double Lapel Notch (Oscar de la Renta)
White Notch Tuxedo (After Six)
Spectra Three Button, No-Lapel Tuxedo (After Six)
Mandarin Five Button Tuxedo (Demetrios)
Classic Black Tuxedo (After Six)
Featured Designers: